Building trust and building brands requires an extraordinary level of teamwork and collaboration. It's all about creativity and courage - and a deep curiosity that asks "how can we serve you better?" Our team is continually testing, measuring, adjusting - and failing. That's what real change requires. That's what leads to breakthroughs in our industry.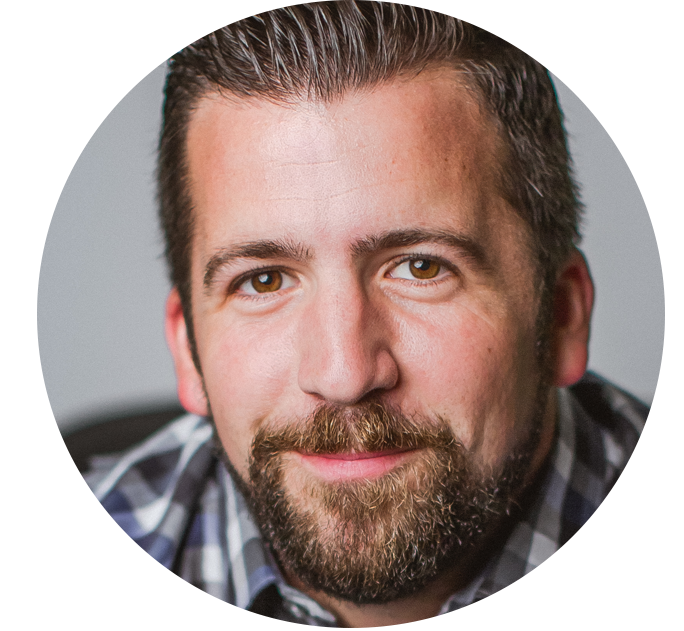 WALTER BURCH, IV
CO-FOUNDER/CEO
With more than fifteen years of experience in online digital marketing and advertising, Walt directs Envoy in its mission to "devirtualize" the online user experience. With a passion for data, analytics, and conversion metrics, Mr. Burch, in 2001, was the Co-Founder with Michael Taggart of Webco, Inc. , which quickly became a highly successful and innovative Internet marketing firm – delivering targeted campaigns for more than 200 national clients and a wide variety of online properties including eBay, Orbitz, BestBuy.com, Overstock.com, Staples, Target, and many other Fortune 500 and Fortune 1000 companies.

While at an early age, Walt aspired to an NBA career – today he accepts the fact that his dream will only come true if he purchases a team and inserts himself into the lineup. Walt, his wife, and four children live in the Los Angeles area.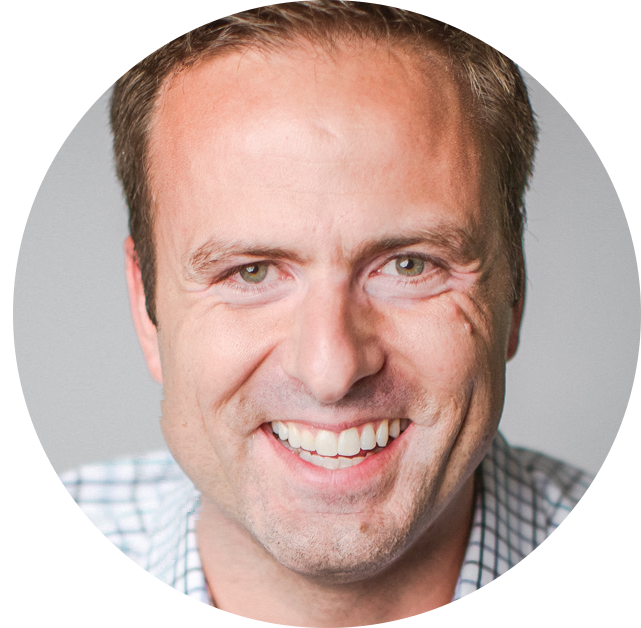 MICHAEL TAGGART
CO-FOUNDER/CTO
Michael, as the leader of the informational technology and development team, brings years of hard-won experience to his role at Envoy. An avid programmer from an early age, Michael Co-Founded Webco, Inc. with Walter Burch Jr in 2001. The digital marketing firm rapidly expanded to serve more than 200 companies nationwide. Today, Michael helps lead the IT charge at Envoy, coordinating everything from server infrastructure to algorithm development to the design and development of Envoy's proprietary marketing platform. A pre-med biology major at UCLA before choosing to devote his efforts fully to computer engineering and programming, Mr. Taggart has a deep desire and passion for problem solving – continually pushing the boundaries of technology to present creative solutions to serve both end users and clients.

Michael, a licensed pilot, lives in Rockwall, TX with his wife and three children.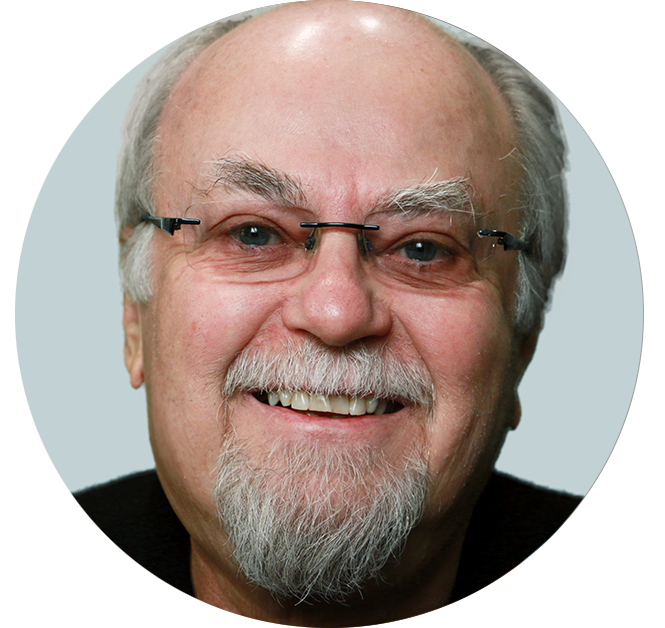 RODNEY BUCHSER
CO-FOUNDER/EXECUTIVE VICE PRESIDENT
Mr. Buchser is a true direct response marketing pioneer and visionary, among the very first advertisers to successfully employ the performance-based marketing model. Prior to forming his own agency, Financial Marketing Services (FMS Direct) in 1983, Rodney was the Co-Founder of the Financial News Network (FNN), which later became CNBC. An Echo Award winning director, cinematographer and editor, Mr. Buchser has produced highly successful campaigns that have quietly generated billions of dollars in sales for such diverse clients as American Express, Charles Schwab, Monex, Kemper Financial and many others.

A graduate of Washington State University and ardent supporter of his beloved Cougars, Rodney and his wife Nancy have two daughters and reside in Los Angeles.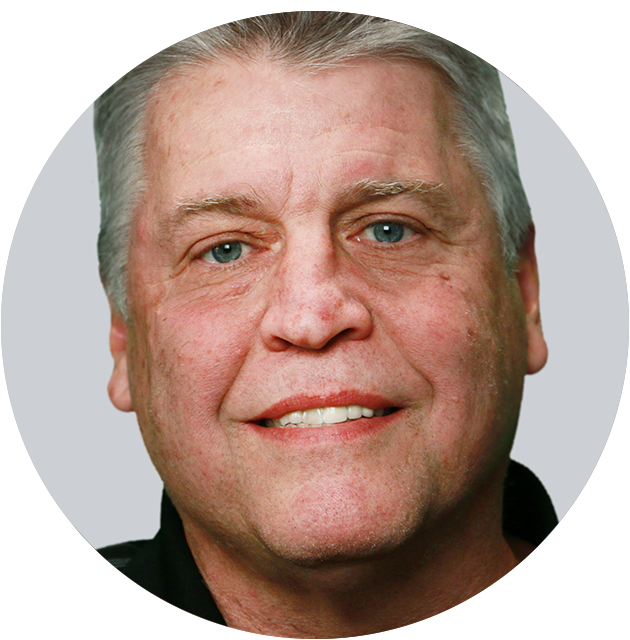 WALTER BURCH, III
CO-FOUNDER/PRESIDENT
With more than thirty years experience as a communications and marketing specialist, broadcast journalist, writer, and program producer in New York, Chicago and Los Angeles, Mr. Burch brings a clear and engaging storytelling approach to Envoy Media Group's clients. From special features produced for Fortune 500 companies such as JP Morgan/Chase, AT&T, Nestle, and more to documentary news-style presentations for the Monex Deposit Company and PGA Hall of Fame golfer Byron Nelson – Walter utilizes his professional interviewing and reporting skills to tell stories that engage and inspire. Mr. Burch has also worked professionally as a commercial voice talent, financial reporter, and sports broadcaster.

An avid marathoner and father of four, Walter and his wife life in Los Angeles.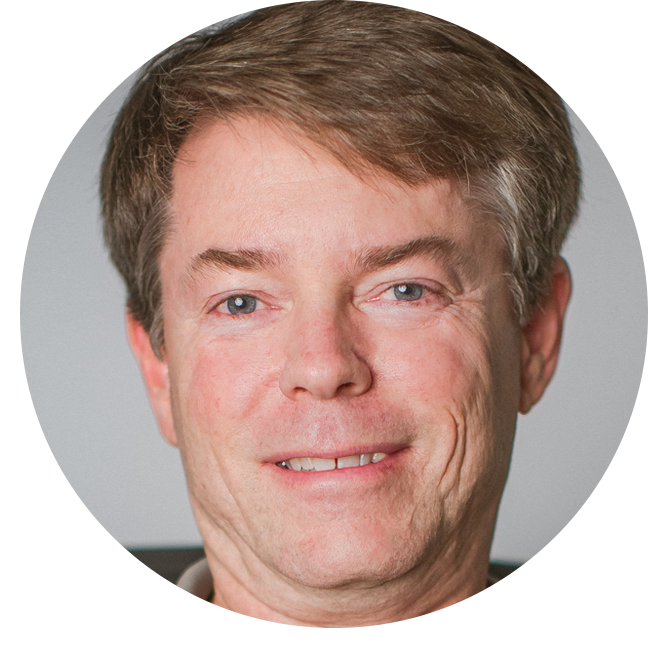 TIM PAVELL
WEB DEVELOPER/LEAD DESIGNER
Tim leads the design team at Envoy - bringing years of experience and success in graphic design, animation, and conversion architecture. With a strong focus on user experience, multivariate testing, and conversion metrics, Tim's strong grasp of content development, messaging, and marketing are invaluable in his role.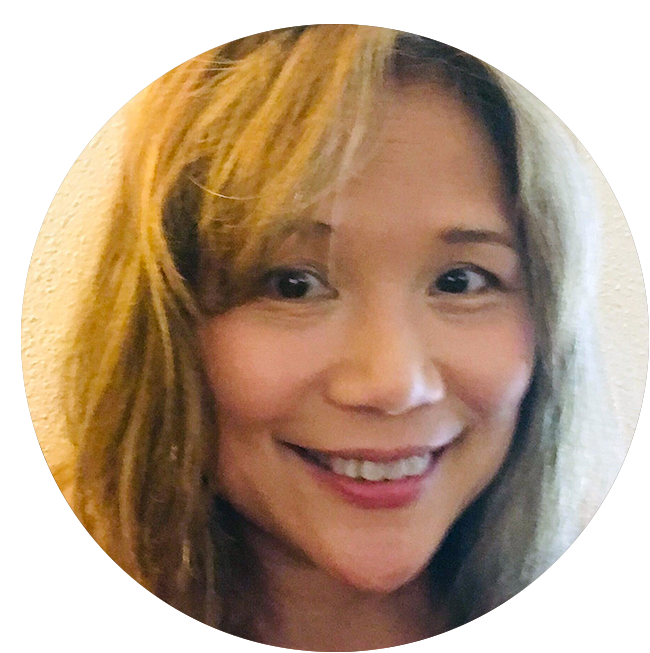 CANDY CUENCO
SR. CREATIVE PROJECT MANAGER
Candy works with designers, writers, marketing teams and executives to help take ideas, vision, and strategies all the way to the finish line. With more than 15 years experience in online marketing, Candy believes what truly drives success is how well one connects at an emotional level with those you serve. With a B.A. in Journalism from Cal State University Northridge, Candy started her career in publishing as a news reporter and editor. A true blue Lakers girl, Candy enjoys yoga, photography, interior design and completing virtual walking challenges (and not just to earn cool medals).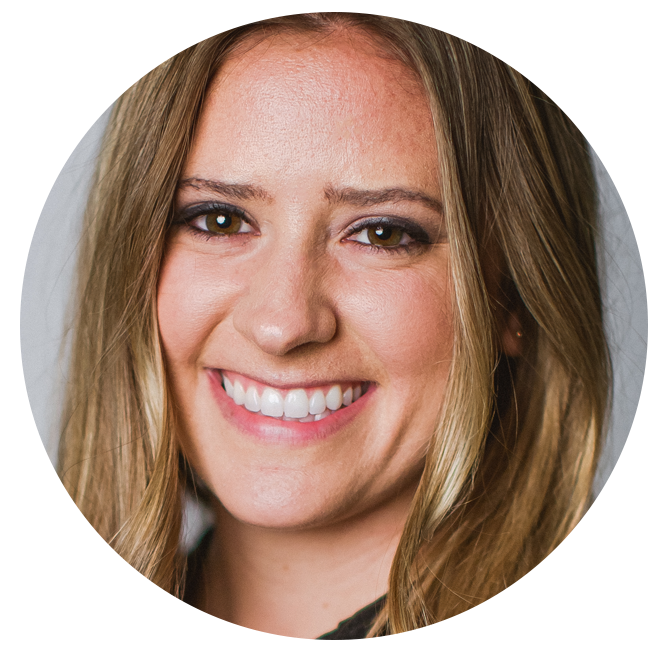 CHRISTINA HENSARLING
SOCIAL MEDIA
Christina leverages her abilities in writing, video production, editing, and graphic design to assist Envoy in the area of social media. With a strong grasp of target audience, demographics, and messaging – Christina assists Envoy in integrating social media into its campaigns.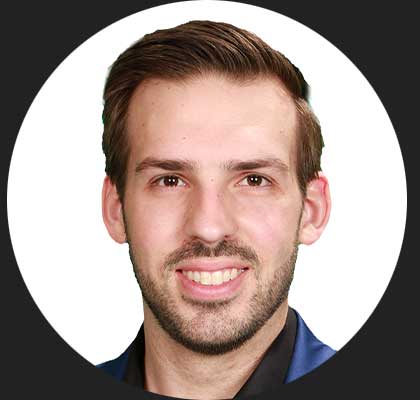 ANTHONY BROWN
DIRECTOR OF OPERATIONS
As Director of Operations, Anthony keeps Team Envoy on a steady course as a trusted guide for our visitors and a valuable partner for each of our clients. As an excellent communicator and organizer with strong analytical skills - Anthony continually challenges Envoy to break new ground in both visitor experience and client outcomes. A former Eagle Scout who earned a B.S. in Marketing from Cal-State University Northridge, Anthony is an avid LA sports fan who has a love of the great outdoors.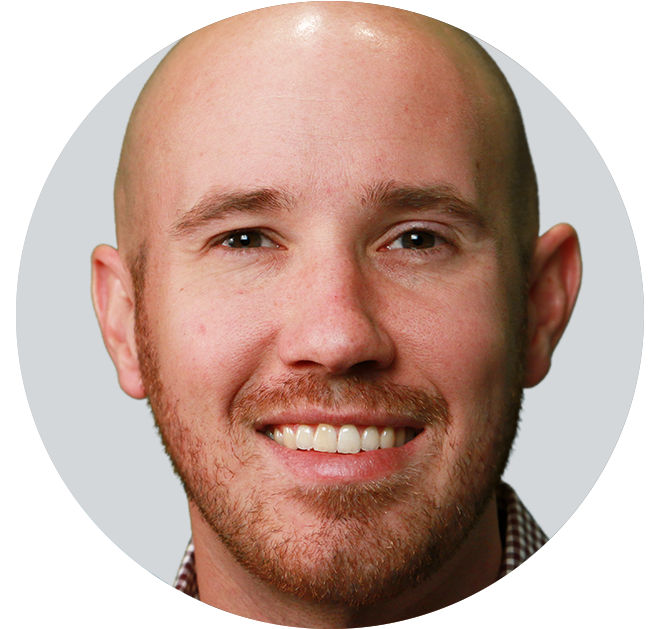 DANNY O'KELLEY
SR. SEARCH MARKETING MANAGER
A technology consultant turned marketer, Danny plays a vital role in organizing and overseeing Envoy's multiple marketing platforms, engines, and campaigns in support of our client's needs. With extensive experience with both Fortune 200 enterprises and early-stage startups, Danny applies his entrepreneurial energy and passion to develop innovative ways to serve the needs of our visitors – all across the customer journey. Danny earned his M.S. degree from California State University, Northridge, where he published and presented research on network security. His undergraduate degree is in Marketing, but we don't hold that against him! A southern California native, Danny lives in Moorpark, CA, where he enjoys serving as a keyboardist and guitarist for his local church.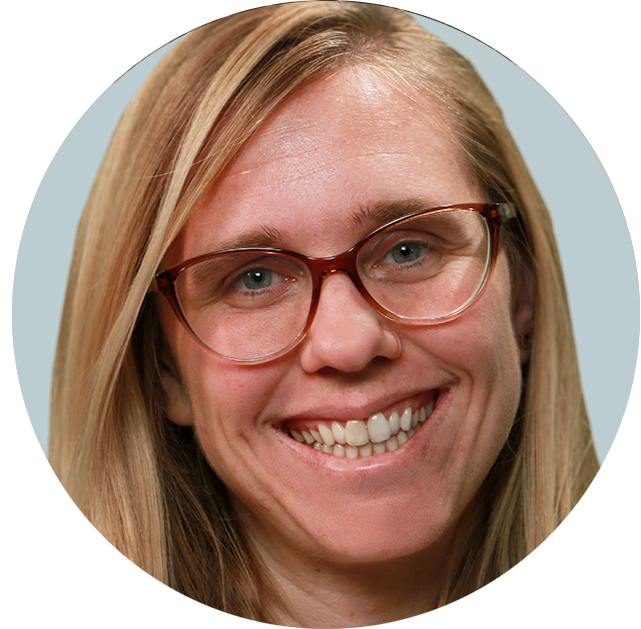 NICO DOMIKE
SOCIAL MEDIA MANAGER
Nico serves Envoy as social media manager. A creative powerhouse who produces winning content and graphics to support campaigns across multiple media platforms, Nico is also a valuable member of our tech team. Having studied at both UCLA and USC, where she earned her BA in history – Nico is a true Angeleno. When she isn't producing campaigns to support Envoy's clients, writing ad copy, or developing a new javascript application, Nico enjoys running, hanging with her dogs – or competing against the best of the best in video game tournaments. Nico is married and lives with her husband in Simi Valley, CA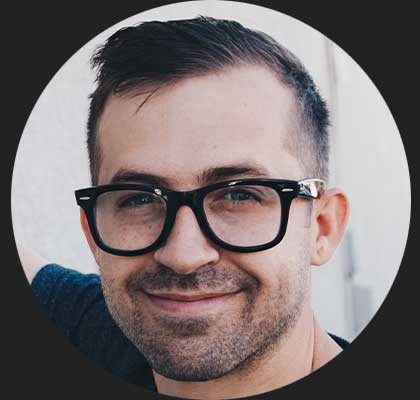 RICHARD DUCAT
DIGITAL CAMPAIGN STRATEGIST
With a BA in Digital Design, Richard creates, launches, and monitors digital campaigns across multiple online media platforms. With a strong complement of talents that include copywriting, storytelliing, and designing winning customer experiences, Richard tackles new challenges with a can-do spirit, continually testing and learning to achieve new breakthroughs. Married, with a wife and two young children, Richard is the publisher of three self-help motivational journals. He also enjoys music -- and is the producer of a succesful podcast "Drummers I Like" that has achieved over 1 million downloads.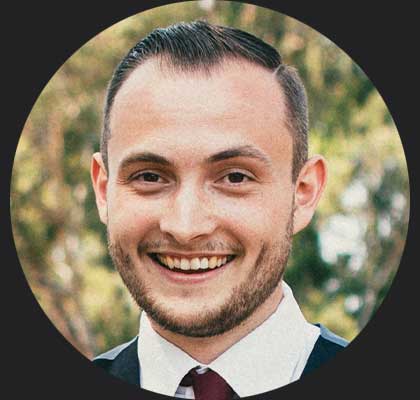 BEN KAYSER
COPYWRITER/EMAIL MARKETING SPECIALIST
Ben is copywriter and email strategist who brings a engaging storytelling style to his work. With a unique background in Hollywood as a former film critic, Ben is passionate about helping people find proven and practical solutions to everyday problems. His experience in both creative and analytical writing allows him to connect with customers in a personal way. Ben enjoys writing, reading, watching movies and spending time with his wife and young daughter.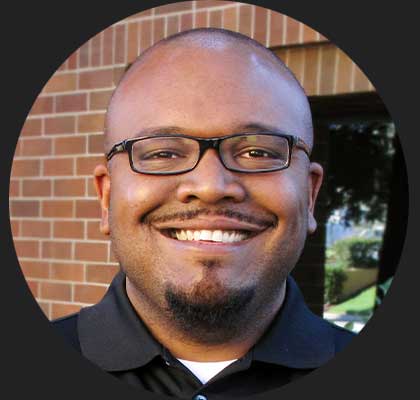 DAVID KENION
CONVERSION OPTIMIZATION SPECIALIST
As a former educator turned content director, David is a conversion optimization specialist who leverages a diverse skillset in executing winning content strategies to generate new prospects. Equal parts arts and science, David is adept at utilizing both quantitative and qualitative data to maximize awareness, consideration, and engagement. With both a public and private sector background, ranging from boutique agencies to Fortune 500 companies, David is an exceptional communicator who creates and executes successful user experiences across multiple media platforms.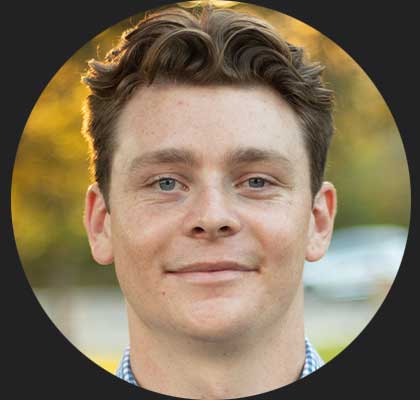 JOSH STOKKA
SEARCH MARKETING SPECIALIST
Josh provides a fresh perspective to his role in the organization and management of Envoy's multiple marketing platforms. With his eagerness to understand and connect with others, Josh is passionate about delivering targeted experiences that help Envoy connect with its visitors in meaningful ways. Through media buying, UI/UX design, analysis of visitor data, and more, he excels at evolving the company's use of its different marketing platforms to better fulfill its mission of serving people at the highest level. Outside of the office, Josh loves spending time in nature and attending concerts.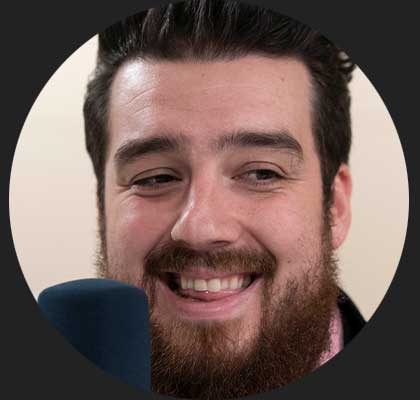 CHRIS PEARSON
CREATIVE DIRECTOR
Chris brings Envoy's stories to life through film and video productions that connect at an emotional level with our visitors. With a degree in film and television production and over 10 years experience in production, Chris shares his passion for storytelling with the entire Envoy team – reminding us all that everyone has a special story to tell. His favorite aspect of media is the challenge to find emotion and connection in ways you never thought possible. Originally from England, Chris and his wife enjoy spending time with his young daughter Pepper.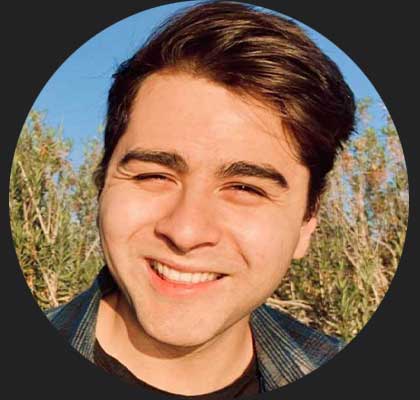 JOSHUA MEYERS
MOTION GRAPHIC ARTIST
Joshua is a CGI Artist with strong experience in 3D modeling, motion graphics, and graphic design. His ability to simplify often complex concepts is an invaluable craft that educates and motivates Envoy's customers. Josh is passionate about taking his talents to even higher levels by creating stunning visuals and Motion Graphics. The Envoy "creative circle" calls on Josh often to raise the level of impact and effectiveness in our visual communication. As a musician, singer and songwriter growing up, Josh also enjoys serving his local church in musical worship each week.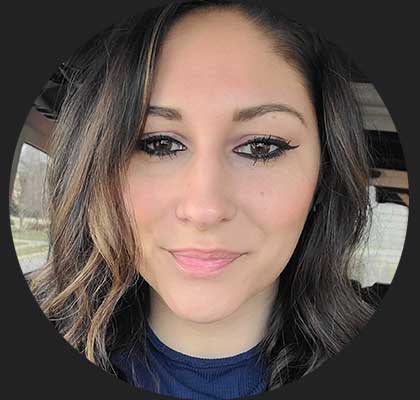 IRINA COOMBES
DIRECTOR OF CUSTOMER SUCCESS AND SALES
Irina is passionate about connecting with people and making an impact on their lives. As a strong communicator, Irina serves as a trusted guide to visitors who need additional support and hand-holding in order to be connected to services most appropriate for their needs. In her free time, Irina enjoys traveling - particularly to the beach or any great hiking spot! She enjoys all outdoor activities and loves to challenge anyone to a fun (yet slightly competitive) game of pickleball or badminton. Her other interests include reading, laughing, and biking. Irina has two children and an adorable maltipoo named Millie.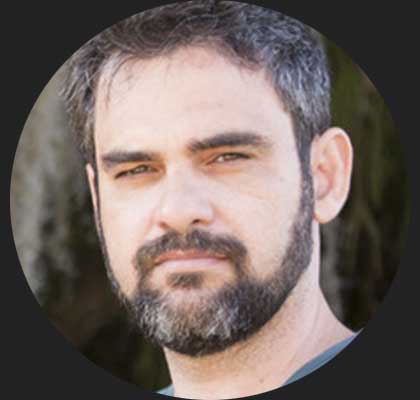 RENATO ARAUJO
SYSTEM ADMINISTRATOR
Renato is a Linux and network system administrator with 20+ years of experience designing, deploying, and automating systems. He develops Envoy's infrastructure, deployment, and operations automation to boost the performance and reliability of our business tools and customer experiences.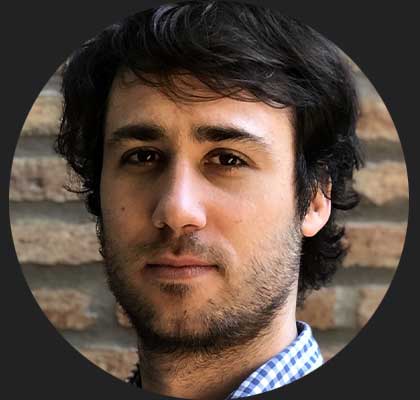 NICOLAS PARODI
BACKEND DEVELOPER
Nicolas has more than twelve years experience designing and developing enterprise software. He particularly enjoys tackling challenging projects that deliver critical competitive advantage for Envoy. Nicolas continually evolves Envoy's codebase into cleaner, more reliable architectures. When he's not programming, Nicolas enjoys playing the bass, playing sports, or spending time with his family.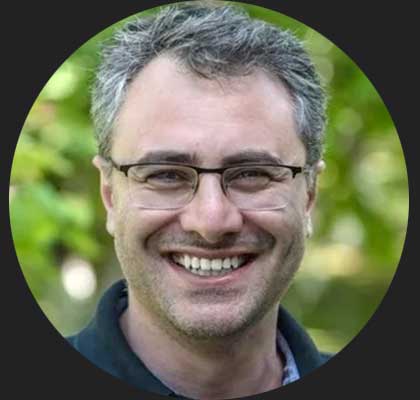 ANDRANIK KHACHATRYAN
MACHINE LEARNING SPECIALIST
Andranik is an AWS Certified Machine Learning Specialist with multiple successful Machine Learning projects across multiple industries and domains, including computer vision, NLP, and recommender systems. He has a PhD in Computer Science, and is a co-organizer of Datafest Yerevan, a yearly Machine Learning and Data Science conference. A university teacher, Andranik has built a fast and effective machine learning pipeline and engages in research and development of new models to solve unique business challenges.